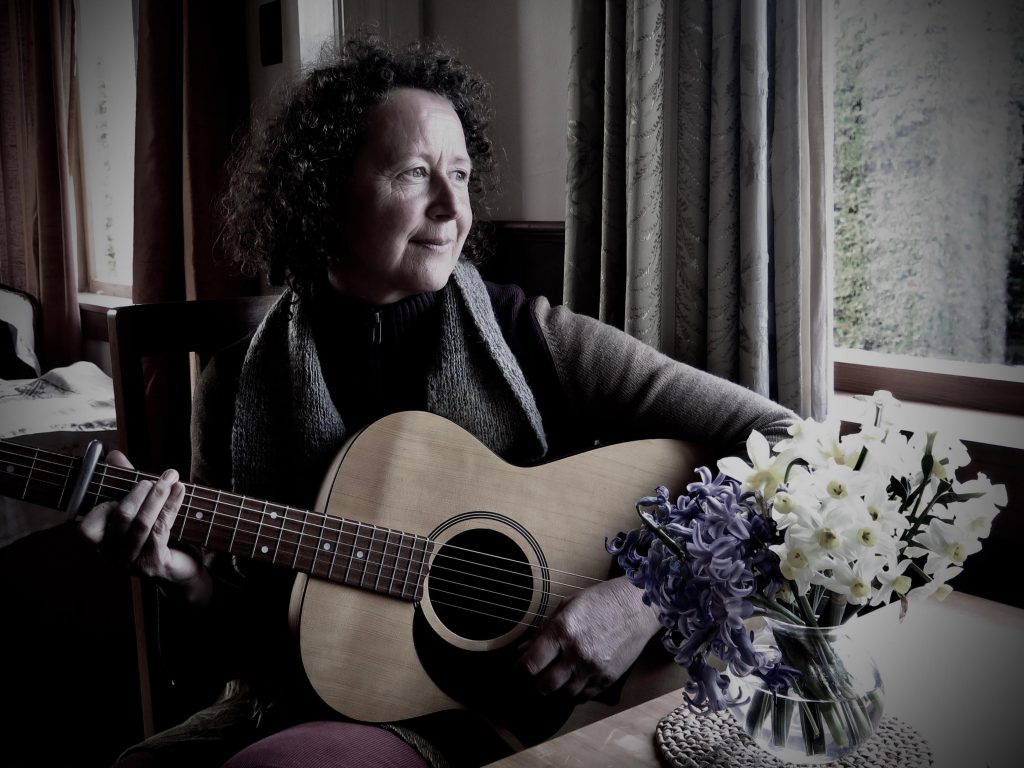 Swingbridge is the new musical vehicle of Otago songsmith Bridget Ellis. Ellis discovered her affinity with songwriting as a teenager in the vibrant musical world of 1980's Dunedin. The power of song to interpret and share the human experience became her touch stone, the impetus and hope for earth-centred social change an enduring muse. A self taught guitarist, Ellis developed her unique musical style, experimenting with guitar tunings, sounding chords by ear and the rhythm of reflex. Her authentic lyricism has assured many of these songs an enduring place in her life spanning songbook.

Ellis has followed where the music's led, from busking the Berlin underground to playing the Beehive. She has taken her uplifting music to prisons, schools and hospices, libraries, festivals, pubs, and concert halls. Following study of Contemporary Performance at the Nelson School of Music, Ellis independently released her first two albums, Sing Me To Sea 1999, and Emptiest Fullness 2001 in collaboration with jazz musician and composer Trevor Coleman.

Swingbridge's 2021's release The Garden, Ellis's most ambitious project yet was three years in the making, recorded at Roundhead Studio, Auckland and Sublime Studio in the Waitaki Valley. The album was produced by Ellis and sound engineer Jordan Stone, and features Lynley Caldwell on vocals/harp, landmark drummer Chris O'Connor, double bassists Eamon Edmundson-Wells and Steve Harrop and guest singer Steve Abel.
Ellis lives in Oamaru where she works as a filmmaker.